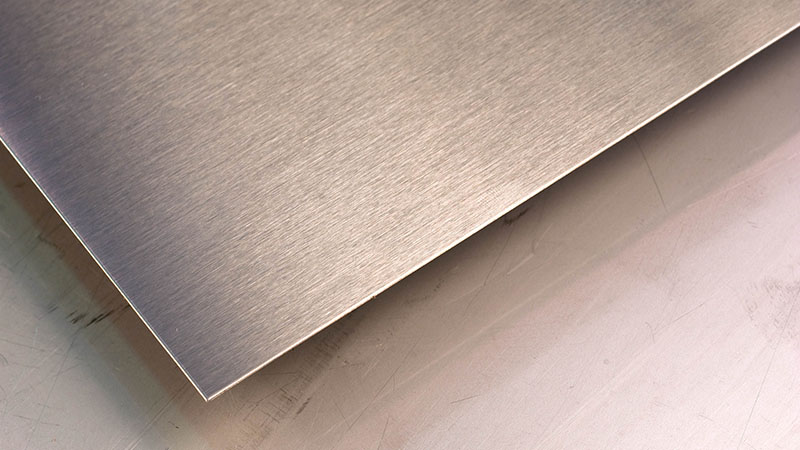 Stainless Steel (S S) Sheet Manufacturer/Dealers
Montex Steel for Stainless Steel Sheet Dealer in India, Stainless Steel Sheet Dealer in Ahmedabad, Stainless Steel Sheet Dealer in Gujarat, S S Sheet Dealer in India, S S Sheet Dealer in Ahmedabad, S S Sheet Dealer in Gujarat.
Stainless Steel is a combination of iron and carbon. Generally stainless steel contains 10 to 11 percent of chromium and around 1.0 to 1.4 percent carbon. Apart from these two, there are several other metals alloyed in order to form strong steel. These technical specifications will help you to identify the stainless steel products depending on your requirements. Above specification is generic one, and there may be change in the number of percentage of various alloys. Every different product manufactured from stainless steel, accordingly requires stainless steel of different grades, and different types of metals are accordingly used to form the concerned graded stainless steel. There are varying qualities in the stainless steel category, which are graded on the grounds of types of alloys used and percentage of alloys involved to create the steel.
Generally the SS Sheet Dealers in India sell their stainless sheet products for roofing applications. Roofing with stainless steel sheets is considered as one of the best and permanent waterproof solutions. Compared to cemented roofing or other forms of roofing such as roof lights, the roofing made up of SS Sheets is more preferred by consumers. Many consumers residing in countries like Canada, United States and other EU Nations also prefer steeled roofing, because of the climatic conditions in their nation. There are several Stainless Steel Sheet Dealers in India, especially in Gujarat State. But rarely some of them deliver best quality (i.e. 100% pure steel) at an affordable price.
There is no lack of Stainless Steel Sheet Dealers in Gujarat. But the issue is that many of them misguide the consumers and sell them defected products at a high price, by fooling them. If you are truly looking for genuine SS Sheet Dealers in Gujarat, then you should get in touch with some of many reputed and branded companies available in Ahmedabad City (Gujarat State, India). Montex Steel is also one of such reputed SS Sheet Dealers in Ahmedabad. We are the most preferred choice of consumers in Indian Metallurgical Industry, and thus we sell maximum Stainless Steel Sheets in Ahmedabad. Our reputation exists in the markets across India as well as internationally. Our company stands strong even during the most competitive and toughest periods in the market.
The reason behind our strong brand name, and why we are the best Stainless Steel Sheet Dealer in Ahmedabad is our team of highly experienced and qualified workers, executive team members, management team members, sales team members and post-sales customer service team members. Montex Steel is the only brand name in market, with maximum number of achievements and awards. That's also one of the largest reasons, why we are the first choice of the large number of our client base. We claim only what we can deliver, and that's the core value of our company. It's mandatory for every team member to follow the core values of Montex Steel. We don't spread false impressions, nor do we create an environment of misguided hypes to fool the consumers. We only believe in strong, genuine and honest relationship.
Stainless & Duplex Steel
RANGE
RANGE OF SHEET & COILS : 0.5 to 5 mm Thickness in Sheet & Coil! etc. RANGE OF PLATE & COILS : 5 MM To 150 MM + Thickness in Various Size in Plat & Coil etc. Stainless Steel : ASTM / ASME SA 240 202, 304 , 304L , 304H, 309S , 309H, 310S , 310H , 316 , 316H , 316L , 316 TI , 317 , 317L , 321 , 321H , 347 , 347 H , 409 , 410 , 410S , 430 Carbon Steel : IS 2062 / EN-8 / ASTM A 515 : 60, 70 / ASTM A 516 : 60, 70 / ASTM A 537 :Class 1, Class 2. Alloy Steel : A387 Class 1 Class 2 Grade : 5, 9, 11, 12, 22. Nickel Alloy : ASTM / ASME SB 162 UNS 2200 ( NICKEL 200 ) / UNS 2201 (NICKEL 201 ) , ASTM / ASME SB 127UNS 4400 (MONEL 400 )
ASTM / ASME SB 424 UNS 8825 (INCONEL 825) , ASTM / ASME SB 168UNS 6600 (INCONEL 600 ) / UNS 6601 ( INCONEL 601 ) ASTM / ASME SB 443 UNS 6625 (INCONEL 625) , ASTM / ASME SB 574 UNS 10276 ( HASTELLOY C 276 ) ASTM / ASME SB 462 UNS 8020 ( ALLOY 20 / 20 CB 3 ) Duplex Steel : ASTM / ASME SA 240 UNS NO. S 31803 , S 32205 , S 32550 , S 32750 , S 32760. Boiler Quality : ASTM 516 Gr.70. High Speed Steel : M2, M3, M35, M42 etc. Finish : 2B, 2D, HR, CR, BA (No. 8 & No. 4), Satin (Met with Plastic Coated). Hardness : Soft, Hard, Half Hard, Quarter Hard, Spring Hard etc. Form : Coils, Foils, Rolls, Plain Sheet, Shim Sheet, Perforated Sheet, Chequered Plate, Strip, Flats, Blank (Circle), Ring (Flange) etc. Test Certificate : MTC, IBR TO. Lab.TC from Govt. App. Lab. with Third Party Inspection. Specialize : Shim Sheet, Perforated Sheet, B. Q. Profile..